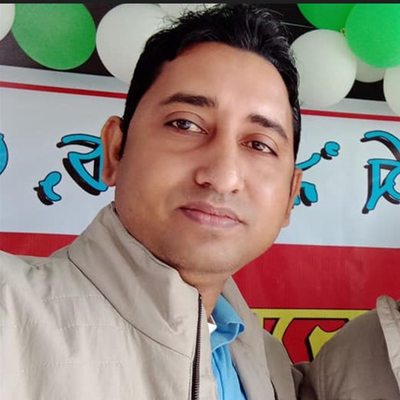 About Mohammed al amin masud:
I provide a range of services including catering, driving, and freelancing. 
As a catering service, I specialize in services delicious meals for various events and occasions. Whether it's a small gathering or a large celebration, I can serve to satisfy diverse tastes and dietary preferences.
Additionally, I offer my skills as a driver, ensuring safe and reliable transportation for individuals or groups. Whether it's for corporate events, airport transfers, or personal trips, I prioritize punctuality and professionalism to provide a comfortable journey.
Furthermore, I am a freelancer, offering my expertise in various fields. With a diverse skill set, I can assist with tasks such as data entry, Lead generation, B2B Lead generation, Translation, PDF convert or any other project that requires a flexible and talented freelancer.
Overall, I bring a unique combination of catering services, driving, and freelancing expertise, aiming to meet the specific needs of my clients in each respective area.
Experience
Catering and Delivery Services in 
UFS Food Industries Pte Ltd [ 09-02-2013 To 27-06-2016]
Food products supplier
Designation:- Marketing Manager.
Education
Diploma in Food And Beverage Services ["DIMENSIONS International School & College in Singapore]
Class-3 Driving license in Singapore
Professionals who compete with Mohammed al amin
Professionals in the same Transportation / Logistics sector as Mohammed al amin masud
Professionals from different sectors near Kishorganj, Kishoregonj
Other users who are called Mohammed al amin
Jobs near Kishorganj, Kishoregonj
---

TeacherOn

Kishoreganj, Bangladesh

Part time

I want to learn Excel VBA. If I can learn from you it would be very helpful. I am a physically disabled person. I really need your help. I will pay you. · Level: · Beginner · Gender Preference: · None ...